Welcome to My Foot Medic, where we specialise in providing comprehensive treatment for plantar fasciitis.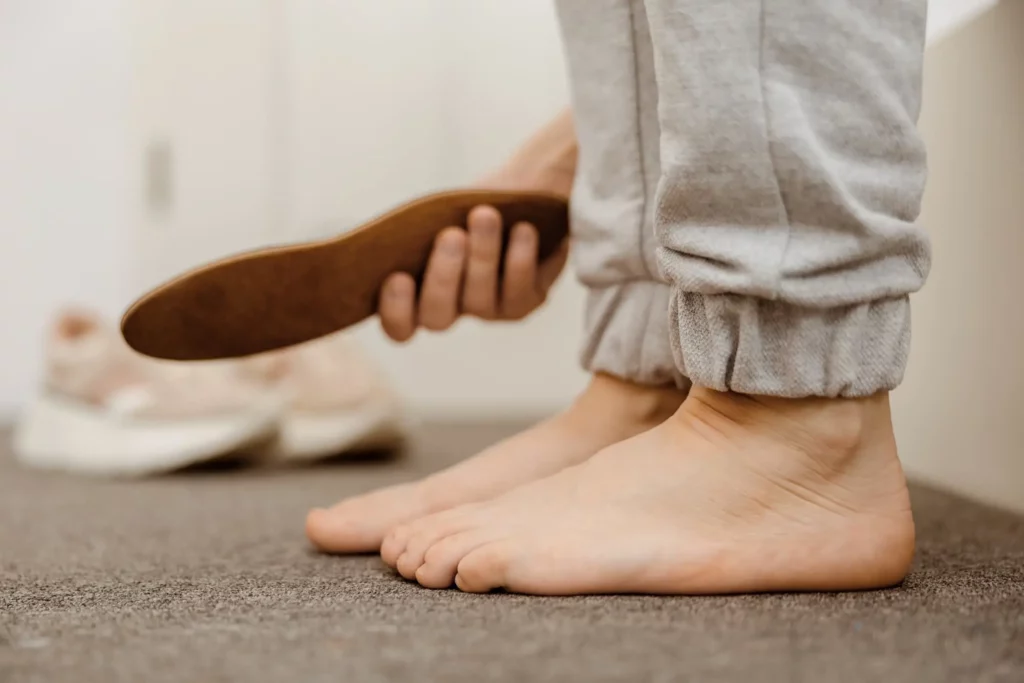 WHAT IS PLANTAR FASCIITIS?
Plantar fasciitis is a condition characterised by degeneration of the plantar fascia, a tissue band that runs from the base of the heel to the toes. It often causes heel and arch pain and difficulty walking, affecting your daily activities and overall well-being. Early diagnosis and treatment are crucial to prevent further complications and reduce pain.
At My Foot Medic, our experienced podiatrists will conduct a thorough examination of your medical history and perform a physical exam to accurately diagnose plantar fasciitis. Once diagnosed, we will recommend a personalised treatment plan tailored to your specific needs. Our comprehensive treatment options may include:
WHY CHOOSE MY FOOT MEDIC?
We prioritise patient care and utilise the latest advancements in podiatry to provide effective treatment for plantar fasciitis. Our team of skilled podiatrists have years of experience in diagnosing and treating foot conditions, including plantar fasciitis. We are committed to helping you regain your mobility, alleviate pain, and enhance your overall quality of life.
Don't let plantar fascitis limit your activities and enjoyment. Contact us today to schedule an appointment and start your journey towards pain-free walking.
Remember, early intervention is key to preventing further complications and ensuring a faster recovery.
PLANTAR FASCIITIS TREATMENTS in Bedford with My Foot Medic.
Our team of experienced podiatrists are dedicated to helping our patients find relief from the pain and discomfort caused by this common foot condition. 
With our personalised approach and state-of-the-art treatments, we aim to improve your quality of life and get you back on your feet.