Are you suffering from painful corns on your feet? At My Foot Medic, we offer effective and advanced corn surgery treatments to help you find relief. Our team of skilled podiatrists specialises in diagnosing and treating various foot conditions, including corns.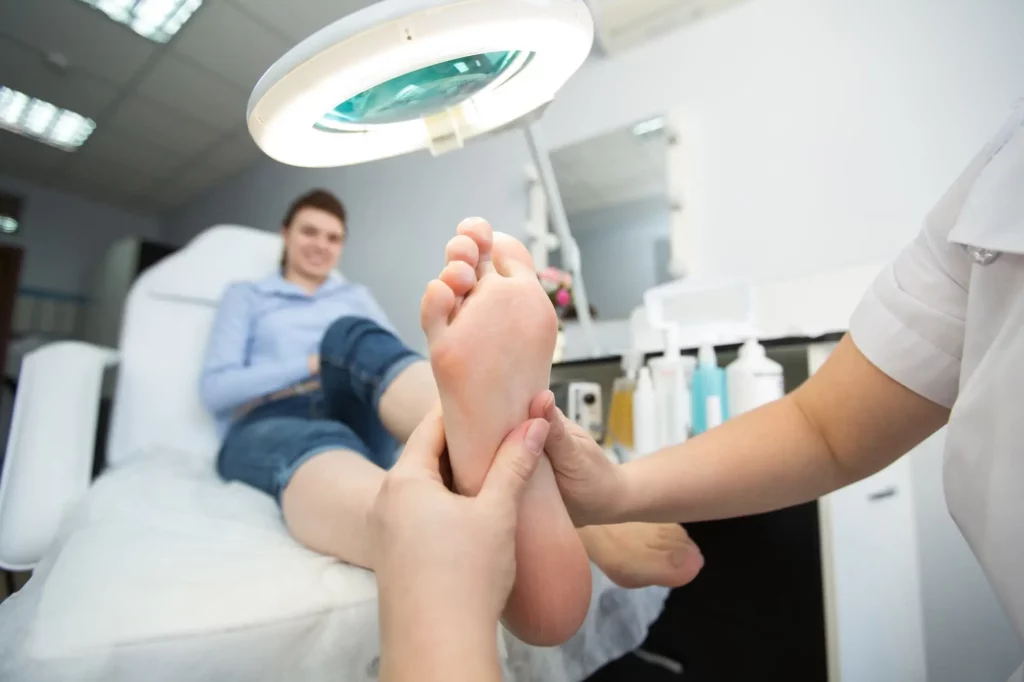 Corns are small, rough, and thickened areas of skin that develop on the feet, often caused by excessive pressure or friction. These can be quite painful and uncomfortable, sometimes even leading to difficulty in walking or wearing shoes.
Corn surgery, also known as corn removal surgery, is a procedure designed to eliminate corns and provide long-term relief from the associated pain and discomfort. The surgery involves the removal of the corn and surrounding skin. By addressing the root cause of the corn, corn surgery offers an effective solution for those who have been struggling with this common foot problem.
But what causes corns in the first place? Corns often develop due to continuous pressure or rubbing on the skin, typically from ill-fitting shoes, abnormal foot mechanics, or certain foot deformities. The friction and pressure cause the skin to thicken and harden, resulting in the formation of corns. While various treatments are available to manage corns, corn surgery is often recommended for cases where other methods have failed to provide relief.
When it comes to the procedure itself, corn surgery involves the removal of the corn and surrounding skin. Stitches may then be used to close the wound afterwards. The surgery is performed under local anesthesia, ensuring a painless experience for the patient. After the surgery, the foot may require some time to heal and recover. The duration of the recovery period can vary, ranging from 2-6 weeks, depending on the individual case.
Remember, it's important to consult with a qualified healthcare professional to determine if corn surgery is the right option for you.
WHY CHOOSE OUR PODIATRY CLINIC?
Effective corn treatment requires fixing the underlying problem. This may mean changing your footwear or addressing underlying bony structural problems, for example bunions.
Corn Surgery in Bedford with My Foot Medic.
In summary, corn surgery aims to eliminate corns and provide long-term relief from pain and discomfort. By addressing the root cause of corns and removing them surgically, individuals can regain their foot health and enjoy a pain-free life. 
If you're tired of dealing with corns and the associated discomfort, corn surgery may be the solution you've been looking for. Remember, healthy feet are happy feet!