BSc (Hons), MRCPod, HCPC reg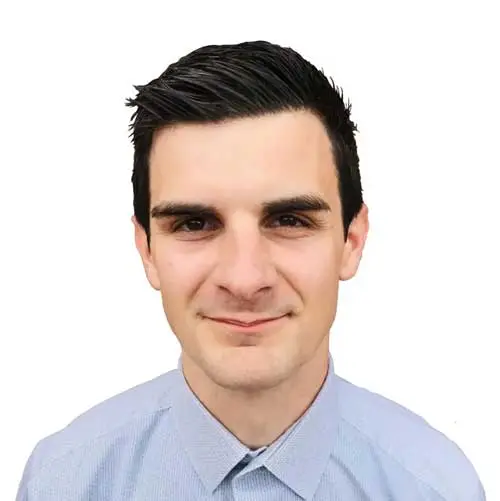 BSc (Hons), MRCPod, HCPC reg
Luke is one of the owner's of My Foot Medic and is a practising podiatrist at our clinic. He is also a clinical educator for university students.
He is well known for his friendly bedside manner and providing a Gold Standard service and treatment, to keep our patients active and mobile.
Luke has a first- class honours degree in Podiatric Medicine and has completed an extensive range of post graduate courses which has enabled him to become an extended scope specialist. Luke is one of only a few Podiatrists in the country who can offer skin surgery and he is an expert in foot & ankle rehabilitation and biomechanics.
Some questions we asked Luke!
What inspired you to get into this field of work?
I first thought about Podiatry as a career whilst working in a ski boot shop in-between competitive ski racing seasons. This is where I was introduced to custom insoles and the benefits they offered, both for comfort and competitive reasons. Having had many sporting injuries myself, injury rehabilitation was always an area that I was interested in and I loved learning about biomechanics.
How do you keep active?
Running after my child keeps me fairly active!
Outside of this I enjoy cycling, running and skiing when I get the chance.
What do you do outside of work?
I love going on driving holidays with my friends and exploring new areas. I enjoy watching the formula 1, playing pool every week and spending time with my family.
Tell us a fun fact about yourself?
I previously skied for England and did the third largest bungee jump in the world, whilst training in New Zealand.
MORE INFO
Member of the Royal College of Podiatry
Member on the Health and Care Professions Council Register
First Class Degree in Podiatric Medicine
Clinical Educator for SMAE and Queen Margaret University
SPECIALIST BIOMECHANICAL & MSK SKILLS
SPECIALIST BIOMECHANICAL & MSK SKILLS
MSK Specialist Podiatrist
Injury & Gait Rehabilitation
Orthotic and Ankle-Foot Orthoses Prescription
Injection Therapies
Manual Therapies
SPECIALIST SKIN & NAIL TREATMENTS
SPECIALIST SKIN & NAIL TREATMENTS
Advance Nail Surgical Procedures
Advanced Skin Surgical Procedures
Advanced Local Anaesthesia Techniques
Prescription Only Medications
Dermoscopy
MORE INFO
Member of the Royal College of Podiatry
Member on the Health and Care Professions Council Register
First Class Degree in Podiatric Medicine
Clinical Educator for SMAE and Queen Margaret University
SPECIALIST BIOMECHANICAL & MSK SKILLS
MSK Specialist Podiatrist
Injury & Gait Rehabilitation
Orthotic and Ankle-Foot Orthoses Prescription
Injection Therapies
Manual Therapies
SPECIALIST SKIN & NAIL TREATMENTS
Advance Nail Surgical Procedures
Advanced Skin Surgical Procedures
Advanced Local Anaesthesia Techniques
Prescription Only Medications
Dermoscopy